Shalom, friend!
Nearly a year ago, I took an epic fall on a rain-slicked deck, and ended up with a broken knee and tailbone. As I went through surgery, post-surgical complications and a rehab that took place in the shadow of ongoing medical treatments for my serious immune system deficiency, I dreamed that someday Bill and I would return to Israel for an eighth time.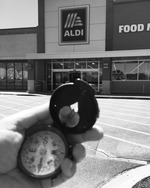 As it has for countless others over the centuries, Israel has been for me a place of pilgrimage. It has also been a place of service as we've been involved in the work of the Caspari Center for Biblical and Jewish Studies for the last few years. Finally, Israel has also been a compass in my life. It orients me to the bigger story of which I am a part – the story unfolded in Scripture and authored by God.
By His grace, Bill and I just returned from a trip I wasn't entirely sure I'd be able to make again at this time last year. If you're interested, I captured some reflections about this journey here. While the trip may have come to an end, my pilgrimage continues as I learn to follow Jesus each day. (Even to my local Aldi grocery store.)
I've been meditating on the subject of exile and pilgrimage for a long time. On July 3rd, the fruit of this focus – in the form of a book – will launch into this world. You can pre-order your copy (or copies!) of Born to Wander: Recovering the Value of our Pilgrim Identity from Amazon, Christianbook.com, Barnes & Noble, or directly from the publisher.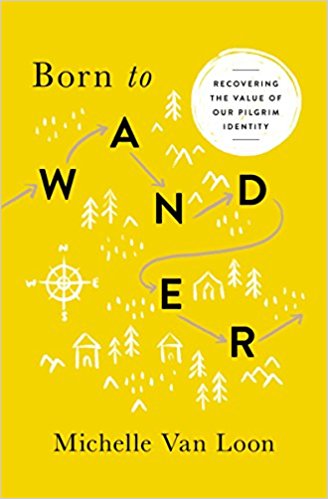 The book has gotten some wonderful pre-release buzz, including this review from Publisher's Weekly. Here's a sample of what a few others have said:
There's nothing quite like knowing where you belong in the world, but in an age of constant change, sudden shifts, and unexpected transitions, this is an increasingly elusive experience. In Born to Wander, Michelle Van Loon writes to all those who can't quite seem to find their place, offering hope that our restlessness echos a more significant journey. Drawing on Scripture and her own history, Van Loon reminds us that as much as we're making our way through this life, we're also making our way to Him–and in finding Him, we'll finally find our way home.
—Hannah Anderson, author of Humble Roots: How Humility Grounds and Nourishes Your Soul
Born to Wander is a beautiful book. In its pages, Michelle Van Loon connects the universal instinct to wander to the Bible's theme of pilgrimage. Van Loon understands that wandering is a double-edged sword, prompted both by a thirst for adventure and an unfulfilled longing for home, "the ache of the uprooted plant." Her lyrical, wide-ranging exploration of the topic will help you find meaning in your own journey, no matter how halting and haphazard it has seemed to be.
—Drew Dyck, contributing editor at CTPastors.com and the author of Your Future Self Will Thank You: Secrets to Self-Control from the Bible and Brain Science
We are all wanderers, whether literal, figurative—or both. With wisdom as deep as the waters of the sea and prose as sharp as the needle of a compass, Michelle Van Loon guides her readers out of exile and back into the arms of God—our only true home.
—Karen Swallow Prior, author of On Reading Well: Finding the Good Life through Great Books and Fierce Convictions: The Extraordinary Life of Hannah More—Poet, Reformer, Abolitionist
When YOU read it, I'd really appreciate it if you take a moment or two to post an review after July 3rd on the book's Amazon and/or Goodreads pages. Even one or two sentences from a reviewer like you really makes a difference in how those mysterious algorhithms present the book at the sites.
I'm hoping to share the message of this book in a workshop format with small groups, Bible study groups, retreat gatherings, and churches. Many of us struggle to make sense of our wanderings, and it is my prayer that many will begin to see with fresh eyes how God has been at work in their lives, and discover the wonder of wandering in his company. Contact me here if you're interested in scheduling a Born To Wander event at your church next fall.
---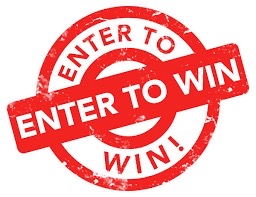 FINALLY, if you've read this far (thank you, thank you!), here's your chance to enter a drawing to win your own hot-off-the-press copy of Born to Wander! I'll be giving away FIVE copies. All you have to do is click here to send me your mailing address. And good news: no "U.S. addresses only" limitations for this contest. No matter where in the world you live, I want to put a copy of this book in your hands if your name and snail mail address is drawn.
You and I were born to wander.
May God bless you, keep you, make his face shine on you, be gracious to you, turn toward you, and give you his peace.
In Him,