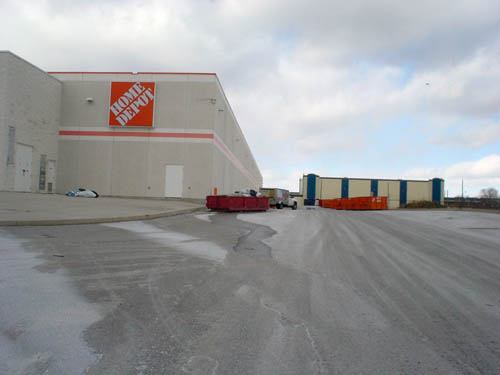 Within a 30-40 minute drive of my home, there are at least 3 non-denominational evangelical megachurches with multiple sites. (If you're unfamiliar with the concept of multi-site churches, you can learn more
here
or
here
.) Detractors use words like "McChurch" or "Microdenomination" to describe these efforts, while champions of these plural congregations celebrate the big church/small church organizational benefits inherent in their franchise structure.
What's interesting about the multi-site megas in my area is that at least 2 of them could be doctrinal clones of one another. The third is only-so-slightly more theologically-liberal, but not enough for the average churchgoing Harry or Mary to detect any signficant difference.
There is a growing national impulse among these mega/multis to join forces. Because video preaching is the centerpiece of Sunday morning services in these congregations, I've heard recently about the "lead communicators" of 4 multisites across the US agreeing to develop a month of joint messages, and broadcast these messages at all four (times the number of sites joined to each) of their churches.
Where I live, there is an increased focus on high-level communication between the enteprenurial, organizational visionaries of these mega/multis. The stated goal is cooperation, of coming together as one in order for mission across the Chicago area. The communication has an additional plus – they're discovering, perhaps, as a mega/multi lanches a satellite church, they're planting in the previously-claimed geographical turf (parish for the new millenium) of a nearly-identical mega/multi church. It's happening here, and I'm sure it's happening lots and lots of other places as well.
So, this leads me to wonder today….
…how these eerily-similiar non-denominational churches won't become a denomination, perhaps with soul-patch wearing hip execs, contemporary practice and savvy business structure than the old institutions they didn't want to be ("not church as usual").
…if maybe this might be a good, more honest thing for all of us.
…why the whole thing makes me feel a little patronized. Should I?
…where the balance is between organization and organism in these discussions.
Any thoughts, readers? Help me think and pray through this.