From my most recent newsletter…
I watched this week's election returns with one eye on the TV, the other on my Twitter feed. By 1:30 a.m., I was seeing both screens via double vision. My brain had eclipsed its saturation point.
Across the political spectrum, every commentator had one sentiment in common: "This is unprecedented! History is being written tonight."
No matter how we voted, I sense most of us agree we have opened the page to a disorienting – unprecedented! – new chapter in our nation's story. I pray we can take heart in the reality that each one of us possesses the opportunity to show and tell a better story than any one currently being scribbled in future history texts. St. Theresa of Calcutta, popularly known as Mother Theresa, once said, "I am a little pencil in the hand of a writing God, who is sending a love letter to the world."
The story of that love letter is the one that will remain long after this president or the next has come and gone. May our lives be used to help tell his story faithfully and courageously.
---
---

We are moving toward Advent, which begins on Sunday, November 27th. Most stores are already decked out for the Christmas marketing season. And did you know this year the Jewish holiday of Chanukah begins the evening of Saturday, December 24th? (Some are dubbing it "Chrismukkah"!)
If you're looking for a resource that will help you connect with the meaning of this season and dial you in to the eternal story these holy days proclaim, check out my newest book, Moments and Days: How Our Holy Celebrations Shape Our Faith.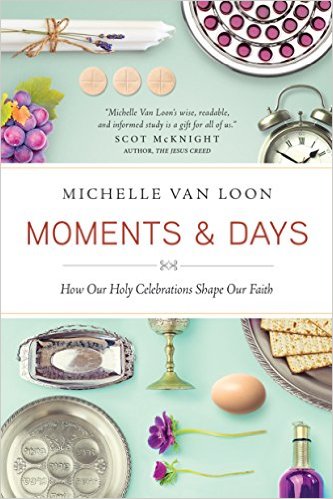 The Kesher Forum's Justin Kron offered this lovely endorsement of Moments and Days: "Many books have been written about how to honor God with our talents and treasures, but very few about how to honor Him with our time. Michelle has provided a much-needed resource for those who want to benefit from engaging in the sacred festivals within the Jewish calendar that were observed by Jesus himself or the Christian ones that were inspired by his life and ministry. This book will teach you how to see time from God's perspective and how to leverage it for His glory and your delight. Amust-read for anyone who takes the Bible—and their days—seriously."
If you head to the MomentsAndDays.org website, you'll find some pretty wonderful recommendations for the book from respected writers and teachers including Leonard Sweet, Scot McKnight, Jen Pollock Michel and Dale Hanson Bourke. You'll also discover a link to a free downloadable side-by-side 2017 calendar with dates for Jewish and Christian holy days. There's a link you can use to order the book from NavPress. (You can also order from your favorite online retailer!)
---
---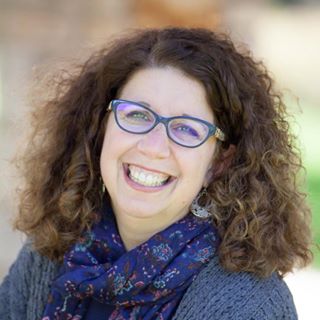 Let's talk! 
It would be my honor to come speak to your church, Bible study, book club, or small group about Moments & Days – or work with you to craft a message or retreat that will minister to the unique needs of your group.
I'm booking winter and spring dates now. Click here to check out my upcoming schedule and some of my speaking topics; click here to contact me for more information or to slate a date.
Note: I live in the Chicago area, but have plans to be in the Greeley, CO area in early December, and tentative plans to be in Nashville in mid-December and central Florida in mid-February. If you're in the area and would like to have me come speak to your group, let's talk!
---
---
Let me help you with your holiday shopping!
If you send me your name and snail mail address by Friday, November 18th at midnight, I'll enter your name in a drawing. TWO WINNERS will receive TWO SIGNED COPIES of Moments & Days – one to keep and one to gift to a friend or family member! Such a deal!
Click here to enter (U.S. addresses only)
---
---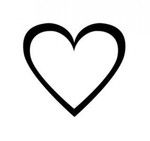 May your moments and days be filled with praise to our eternal God,
Michelle Van Loon
Let's stay in touch! 
My blog: www.patheos.com/blogs/pilgrimsroadtrip
My website: www.michellevanloon.com
Facebook: michelle.vanloon
Twitter: michellevanloon